LOGAN'S FUND – A CHILDREN'S CANCER CHARITY
When we first started, we wanted to use our time on stage to help people, not just bring a great show to our audience! That's why we worked on external charity work for Logan's Fund, and profits from the show will be donated to the charity!
Check out our Facebook page for updates on what we did for Logan's Fund!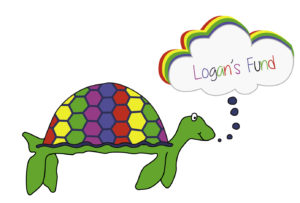 WHAT IS LOGAN'S FUND?

Logan's Fund are a Scottish based children's cancer charity who aim to provide anything that will give a cause for optimism or an alternative focus away from hospital and beyond the treatment they are going through for any child and their family affected by cancer. Our philosophy is to try and win back some of the childhood lost to time in hospital. We want to give your child's horizon a sprinkling of magic dust.
Logan's Fund can provide special days out and respite trips at both home and abroad for families and we will organise as much of the trip as we can in order to remove as much of that time stress from you as possible.
Logan's Fund have granted everything from driving courses to specialist dry suits to concert tickets to puppies. If it can bring a smile, help make hospital just a little bit easier or help form a future goal we will do everything we can to make it happen. Logan is a rainbow in our sky and we hope we can bring some of those colours into yours.
FIND OUT MORE ABOUT THEM ON THEIR WEBSITE